Laugh Break
I have this plan to make a list of blog post ideas and never again have to sit and stare at my laptop the night before a posting day and not have a single clue what to write.
That's the goal, but it's an elusive one.
I had another post written, but then I was adding tags and realized I'd already posted the exact same thing in 2011. I was stunned to realize I have been blogging so long, I've forgotten what I've already shared. So, here is blog attempt #2. Some funnies. The central theme being, I am officially old enough to be repeating myself.


The only thing missing on this guy are the horns. Modified 80's magazine models needed horns on their heads also. True story...my brother had contraband nudie magazines hidden under his bed. He made me mad for whatever reason, so in the spirit of little sister bratitude and vengeance, I pasted clothes on all the naked women and "filtered" their faces. Then I put them back under his bed. He never said a word, but then how could he? Then he'd have to admit to Mom they existed.
This one reminds me of my husband. He was born a worker. I always tell him I know he kept me because I'd try to help him get all of his jobs done so we could go out.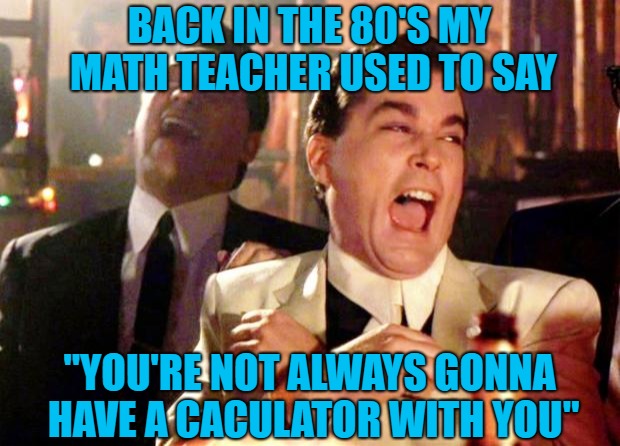 Speaking of math, I have also NEVER, EVER used algebra or geometry again. Never. Not even when I ordered carpet. There's an app for that. On the same device that is my calculator.
Back when music made sense. And my dad lamented for a return of 1950's doo-wop because 80s music was, in his opinion, pretty awful. All but Adam Ant.