Rosey Marketing
Do I have a treat for today!! The fabulous Stephanie Faris is here sharing a little about marketing!! I know. I know. Marketing makes me want to cry too. I'd rather be in labor edits than do marketing. But Stephanie is one smart lady and she's here to try to ease our pain.
Here's Stephanie!
How to Promote Your Book without Breaking Your Budget
As new authors, we want our books to succeed. We work hard, crafting the perfect piece of fiction, and we can't wait to share it with the world. Unfortunately, as new writers, our names are completely unknown to the vast majority of the population. This means we have to work hard to get the word out about our books and hope people are interested enough to buy it.
New writers have another problem, as well: no marketing budget. Fortunately, we live in the era of the internet, where a message can be sent to thousands of people at once for free. Here are a few free (or inexpensive) ways to promote your book for free.
Sites like Twitter and Facebook are perfect for promoting your book, especially if your friends and family follow you. The problem is, unless you've worked hard to build your online networks, your following may be fairly small. To build it up, invite your followers to share news about your upcoming release. You're likely to get a few new followers who are excited to be Facebook friends with an author.
As part of your book promotion, host an internet-wide giveaway that includes a free signed copy of your book as a prize. Some authors purchase a $25 gift card to add further incentive to entrants.
Rafflecopter
offers all the tools you'll need to create a giveaway to post on your blog.
One thing you can (and should) do is visit all of your local bookstores to tell them about your book. If your novel is self-published, many independent and used bookstores will now sell your book on consignment, so if you have physical copies for sell, you've likely already considered that. Introduce yourself and offer to sign a few copies if your book is already on shelves. If not, tell bookstore owners you'll come back to sign them once they're in. I found most bookstore owners were more than willing to order a few copies if they could place a "Signed by local author" sticker on the front cover.
If your books are for adults, contact local writer's groups and offer to hold workshops. This can be a great way to sell books and introduce your name to people who love to read. Also check for local book clubs and readers' groups. Children's writers often find the best way to promote our books is to offer school visits, either in person or via Skype. Some authors have been able to sell hundreds of books in one visit.
Before your book releases, you'll need a website, as well as some promotional materials to give out as you're talking to bookstore owners and writer's groups. You don't have to spend a fortune on a website—using one of the many free WordPress templates available, you can create a promotional page without spending a dime. You can also design your own bookmarks and postcards using the design tools available on sites like
VistaPrint
and
UPrinting
. Printing won't be free, but you can print in small quantities and have a handful available whenever you need them.
With enough hard work, hopefully you'll eventually build a fan base who will buy every new release from you. Initially, this will require some hard work and support from your great friends.

Mia moves from the shadows to the spotlight when her matchmaking plans go awry in this contemporary M!X novel from the author of 30 Days of No Gossip.

Mia is used to feeling overlooked: her perfect older sister gets all the attention at home, and the popular clique at school are basically experts at ignoring her. So when it's time for the annual Student Council chocolate rose sale, Mia is prepared to feel even worse. Because even though anyone can buy and send roses to their crushes and friends, the same (popular) people always end up with roses while everyone else gets left out.
Except a twist of fate puts Mia in charge of selling the roses this year—and that means things are going to change. With a little creativity, Mia makes sure the kids who usually leave empty-handed suddenly find themselves the object of someone's affection. But her scheme starts to unravel when she realizes that being a secret matchmaker isn't easy—and neither is being in the spotlight.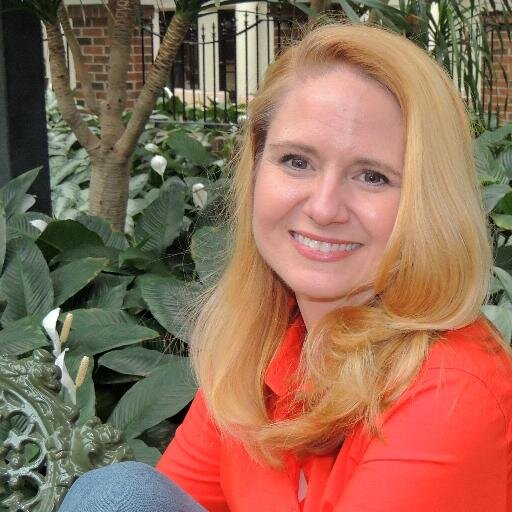 Stephanie Faris knew she wanted to be an author from a very young age. In fact, her mother often told her to stop reading so much and go outside and play with the other kids. After graduating from Middle Tennessee State University with a Bachelor of Science in broadcast journalism, she somehow found herself working in information technology. But she never stopped writing.

Stephanie is the author of 30 Days of No Gossip and 25 Roses, both with Aladdin M!x. When she isn't crafting fiction, she writes for a variety of online websites on the topics of business, technology, and her favorite subject of all—fashion. She lives in Nashville with her husband, a sales executive.
Thanks for stopping by Stephanie! I took some notes and now I just have to put these wise words into action! And for readers, that's not all- there's a give away too!